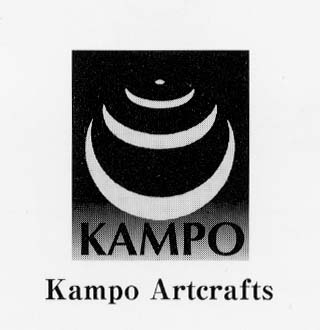 KAMPO ARTCRAFTS

The following articles can be purchased by mail order.
Orders may be placed either through the Internet or by telephone.

The articles can be also purchased at direct sales stores.




Calligraphy Lamp

Kampo's Paper Lantern /
Kampo's Lamp / etc.





Ceramics

Tea Cup / Tebiki Cup /
Mug / etc.

Stationery

Letter Paper / Brief Note Paper /
Card withPressed Flowers /
Large Square Poetry Card
Marbled with Chinese Ink / etc.



Paper Crafts

Luncheon Mat of Momigami Paper /
Oil Absorbent Paper / etc.

Fabric & Ornamental Fan

Handkerchief "Dreamland" /
Handkerchief with Fine Pattern /
Towel "Cleansing one's Soul" /
Ornamental Fan / etc.



Lacquer Ware Ornaments, etc.

Frame for shikishi,
a large square poetry card /
Frame for tanzaku,
a strip of elegant paper /
Folding Screen to Mount tanzaku /
Folding Screen to Mount shikishi /
etc.

---
Back to MENU, Kampo College